By Ali Waked, BREITBART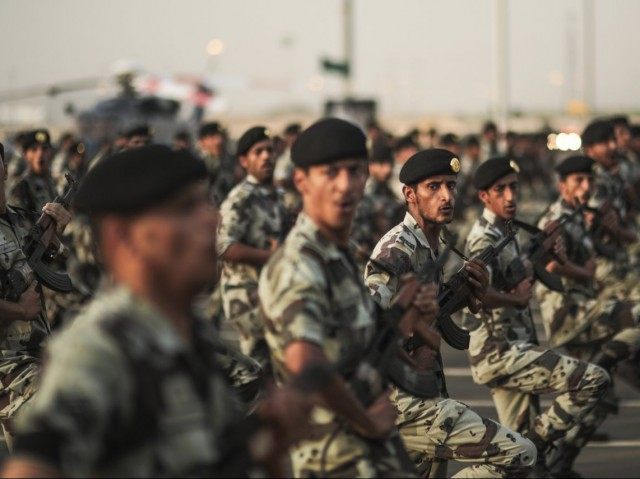 TEL AVIV — One of the most widely respected journalists in the Arab world, London-based Abdel Bary Atwan, has warned of a potential scenario in which Arab states launch a military assault on Qatar.
The assault, Atwan contended, could come as a result of the recent discord between Saudi Arabia and Qatar that emerged due to comments attributed to Qatar's ruler, Sheikh Tamim bin Hamad Al Thani, which the Qataris claimed were old and only resurfaced after the official Qatari news service was hacked.

In a video uploaded to YouTube, Atwan said that one of the reasons for Arab and Saudi anger with Qatar is the country's warming relations with Iran. He added that his own investigation revealed "Iran gave Al Jazeera and Qatari media 39 visas for Qatari journalists to enter to cover the recent elections in Iran."
Atwan claimed that a senior journalist with Al Jazeera stayed in Iran throughout the elections and the network praised "Iranian Democracy."
According to Atwan, the tone of Qatar's media has changed in recent weeks. "Qatar is already talking about the 'Arab Syrian army' [and not the 'tyrannical Syrian regime' as Al Jazeera did before]; Qatar has resumed airing [Hezbollah leader Hassan] Nasrallah's speeches; all this after Hamas and Hezbollah were labeled as terrorist movements [in President Trump's speech in Riyadh]."
However, noted Atwan, "There's no need for there to be a problem with Qatar's warming ties with Iran; I call for a Saudi-Iranian rapprochement as well. We don't want a war between Arab countries. If there's a war, let it be against Israel."
Atwan said that the reason for the Arab attack on Qatar is connected to fact that Trump is attempting to forge a Sunni coalition against Iran that would include Israel. "The reason is that Qatar is trying to move closer to Iran and Qatar's foreign minister recently met in Baghdad with the commander of the Al Quds Force in Iran's Revolutionary Guard, Qassem Sulimani."
Atwan said he believes the reason for Qatar's change of policy toward Iran was partly brought on by the fear that neighboring countries (Saudi Arabia and her allies) would declare war.
---