Israeli Defense Minister says Netanyahu investing considerable effort into forging peace deal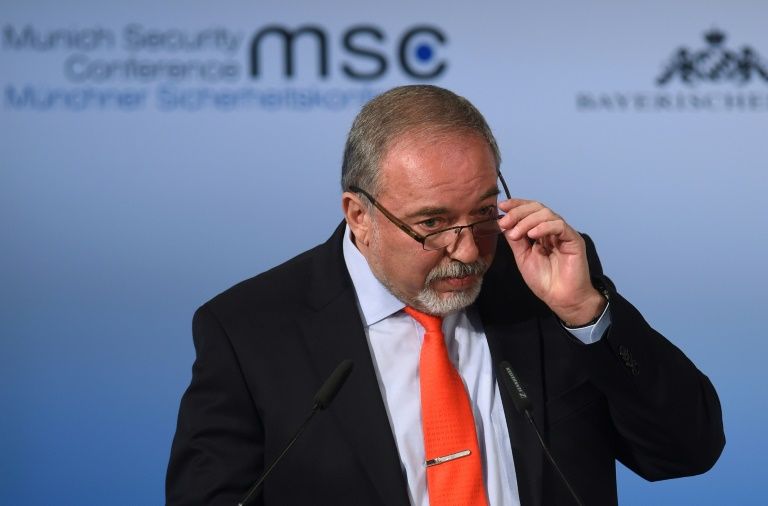 Israeli Defense Minister Avigdor Lieberman said Thursday that Palestinians and Israelis are closer than ever before to reaching a peace agreement, adding that full relations with Arab states could entice the Israeli government to accept a deal.
"We are closer to reaching an agreement than we've ever been before," Lieberman said in an interview with Israel's Channel 2 television."If someone comes and puts a deal on the table that includes an agreement with all the moderate Arab states, including the opening of embassies, trade and direct flights… I believe that will get a vast majority in the Knesset and among the people," he told Channel 2.

"I also hope we will actualize that option," Lieberman said, noting that "those Arab states are asserting that their problem is not with Israel.
"The defense minister stated that Israeli Prime Minister Benjamin Netanyahu is investing considerable effort into forging a peace deal with the Palestinian Authority.
Netanyahu has similarly said that an agreement is more likely to be realized amid improved ties between Israel and moderate Arab nations in the region."There is a change happening. Not necessarily with the Palestinians but in some parts of the Arab world they are understanding that Israel is not the enemy,"
Netanyahu told Army Radio last week.Lieberman also touched on US President Donald Trump's recent visit to the region, and heightened tensions in the Gulf region, which has seen Saudi Arabia, the United Arab Emirates, Egypt, Bahrain and other allies cut ties with Qatar over what they said is Doha's alleged financing of extremist groups and ties to Iran.
Trump said that after meeting Arab leaders on his trip to Saudi Arabia, he believes that "a new level of partnership is possible and will happen."While Netanyahu did not share Trump's assessment that the Palestinains "are ready to push for peace," the Israeli premier did say that "for the first time in many years…I see a real hope for change.
"Following Trump's visit to the region, there has been speculation that a Saudi-led initiative known as the Arab Peace Initiative could be revived as the basis for a an Israeli-Palestinian peace agreement.The initiative, initially proposed by Saudi Arabia in 2002 would extend alliances between Israel and numerous Arab nations for the land seized in 1967, setting into motion the establishment of a sovereign Palestinian state.
---