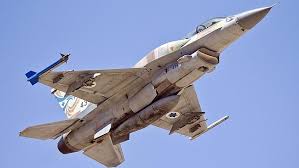 While Assad has vowed revenge for the alleged Israeli attacks, his patron, Russia, has thus far remained silent.
If Russia, Assad's biggest supporter, was against Israeli attacks and warned against them, it would have limited Israel's freedom of action.
This leads us to believe that there is probably a quiet understanding between Jerusalem and Moscow. Beyond "de-conflicting," or preventing the two militaries from shooting at each other, the full nature of the agreement remains unknown.

The deal was reached in meetings between Israel's President Reuven Rivlin, Prime Minister Benjamin Netanyahu and IAF commander Maj.-Gen. Amir Eshel alongside Russian President Vladimir Putin and his military chiefs. It seems as though Israel enjoys freedom of movement in firing missiles into Syria.
It is possible to conclude that Russia understands that Israel's interests are solely to prevent arms transfers of sophisticated weapons from reaching Hezbollah. They also know Israel's red line. Israel has no interest in entering Syria's civil war, not by supporting the rebels or by acting against the regime.
As long as Russia will continue to accept these principles, Israel will allegedly continue to act from time to time, with proper accurate intelligence.
---