Sources say disagreements regarding the central issues on the agenda can be overcome, while the Palestinian issue can collapse the talks.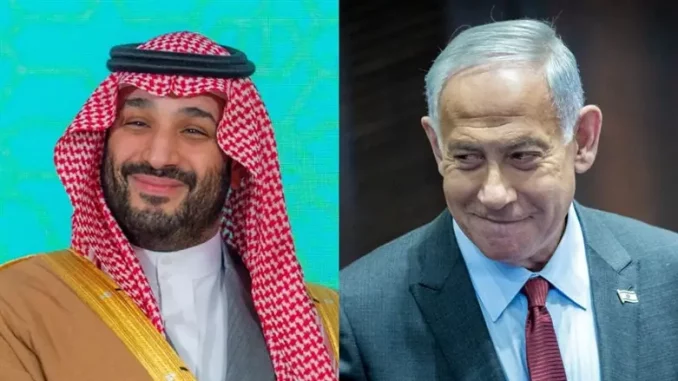 Saudi Crown Prince Mohammed bin Salman and Prime Minister NetanyahuReuters, Yonatan Sindel/Flash 90
Israeli officials and even Saudi ones are reportedly frustrated with the American administration's insistence on giving the Palestinian issue so much weight in the talks to reach a tripartite agreement between Saudi Arabia, the US, and Israel. Israel Hayom reported on Monday, citing sources that are informed of the details, that the Biden administration's exaggerated obsession with the issue is impeding the process of normalizing ties and halting any breakthroughs.
One of the sources stated that disagreements regarding the central issues on the agenda, including the US-Saudi defense pact and the Saudi nuclear program, are not highly significant and can be overcome.
On the other hand, the source says the American emphasis on the Palestinian issue is so excessive that it can be the thing that collapses the entire process. Saudi officials criticized the US administration's insistence on the issue as well.
---