Palestinian attacker shot dead after shooting attack in settlement of Har Adar near Jerusalem ? Another Israeli sustained serious injuries ? Hamas: New chapter in intifada
Yotam Berger, Amos Harel, Jack Khoury and Nir Hasson, HAARETZ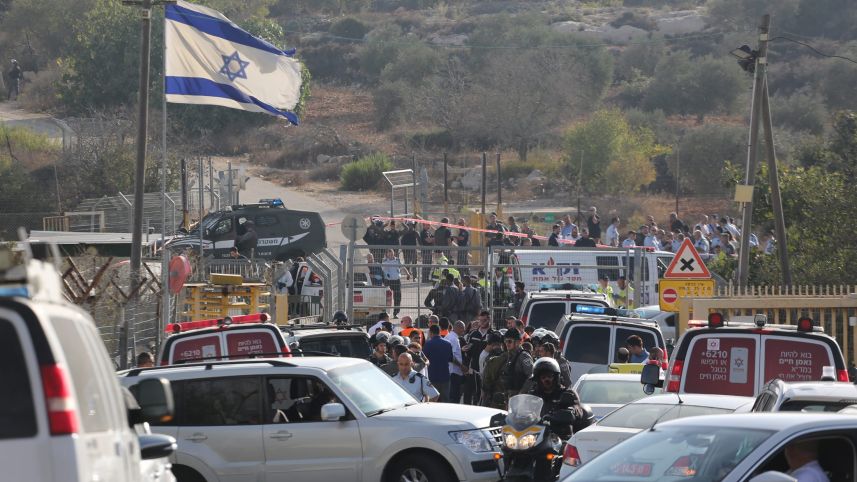 Three Israelis were killed in a shooting attack in the West Bank settlement of Har Adar, near Jerusalem, on Tuesday morning. The Palestinian attacker was shot dead. Another Israeli sustained serious injuries.  
According to the Border Police, the terrorist entered the settlement through the eastern gate with a group of Palestinian workers, and opened fire.

Hamas spokesman Hazzam Qassam said after the attack that "the terror attack in the Jerusalem area is a new chapter in the Al-Quds intifada that proved that all attempt to Judaize the city will not change the fact that Jerusalem is an Arab and Islamic city, whose residents and tourists will redeem in blood or life."
The terrorist is a resident of the Beit Surik village in the northern West Bank who had a permit to work in Israel.
The fact that the attacker had a work permit, and successfully underwent vetting by the Israeli security services made this case unusual: In the terror wave that began in October 2015 there has been only one similar incident. The Israeli security services have claimed that Palestinian labor in Israel and in the settlements helps calm tensions.   
---