T. Belman. The rules based order touted by the collective west is anything but. Lavrov is right to point this out and in particular the repeated violations of the UN Charter by the west. He also mentions the right of peoples to self determination, which, in the case of the ethnic Russians in eastern Ukraine, is ignored.

I drew attention to the same things in:

Can the UN impose a solution on Israel? 

The UN acts in violation of International Law while claiming to uphold it

"The UN Charter is a war document, not a peace document."

Annexation and International Law

Ukraine: The right of self-determination supersedes sovereign inviolability 
CLICK  ON THE PICTURE TO SEE THE VIDEO.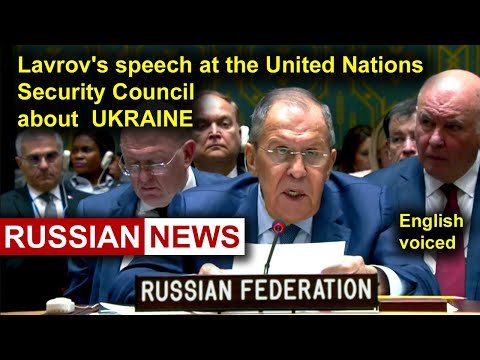 He also spoke to the General Assembly here.
---