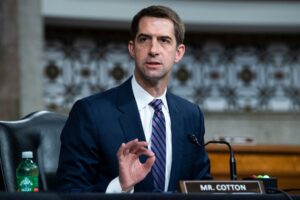 . Click on picture.
UPDATED 9-18-23: There is a false campaign coming up in NY and San Francisco, this week by ISRAELIS  who call to harm Israel on the economy and international relationship.
These Israelis are paid to fly from Israel just in order to demonstrate and harm Israeli government in a way NO ONE DID
BEFORE,  in front of the UN building, when Netanyahu will speak there.
The false campaign by Israelis against the DEMOCRATIC Israeli government will be in NY  with huge false demonstrations, with no base, no evidence, and no reference to all the leftist claims (references are available upon request).  Actually,  now the government is  DEMOCRATIC and not a dictatorship.
This is a false campaign to follow the past fake campaigns (by the left) on * drilling gas, *submarines, *lies,  *champagne, *travels, *non-democracy, *dictatorship *meals, and more – all were found to be totally fake.  
Our claim is based on evidence and not ideology, while, actually,  the real Dictatorship is by Israeli leftists in Israel.
 The leftists have bottomless funding sources and are organizing huge demonstrations against Israel and calling Netanyahu a liar. The Biden administration is not opposing this demonstration and probably will not sign any agreement with Netanyahu on any issue.
They intend to discredit Israel, the Israeli government, and Netanyahu in a way that has never happened anywhere in Completely derailed activities, with no bound hatred, in a huge false demonstration with no base, no evidence, and no reference to all the leftist claims.
 There is a need to join a counter-demonstration this week in New York, near the UN building to show the truth about the Israeli government in a support demonstration for Netanyahu and the government. (A summary of the truth is below).
 Please forward this message.
= = = = = =
EXPLANATION on what's going on in Israel:
Payments for the whole Israeli revolution, political coup, about 50 weekly demonstrations in Israel in 2023,  hundreds of daily demonstrations in last three years- each one cost about $200,000), flight tickets and accommodation for many Israelis from Israel to NYC for demonstrations in the USA against the Israeli right-wing and many false/expensive campaigns in Israel (including payment of up to $300 per demonstrator, per each demonstration) were paid by American leftist Billionaires and leftist organizations with the quiet support of the white house and State Department and maybe more official departments (some references are available upon request). Leftists hope to get it back from the gas export to Europe which will replace part of the Russian gas delivery, after leftists will succeed with the political coup and will take over the government with NON-Democratic and Dictatorship activities as described below.
 Senator Tom Cotton's video on the State Department helping to remove Netanyahu from office.
 Please forward this for public knowledge – video on link: 
https://youtube.com/watch?v=bgp968_amVk&feature=shared
media won't talk about it.
 leftists already harm Israel's economy and the relationship with Western countries (by purpose, as their leaders declared it), in order to make the government weaker and to do the political coup with the help of all other leftists in the world. The NY new campaign is part of this effort- to harm Israel by Israelis, next week while Netanyahu speaking at the UN.
  Actually, Netanyahu's previous government is the best one since 1948 with big success in economy,  gas drilling, Diplomacy, Transportation, Health, and military but leftists keep lying to people about  "dictatorship" and "non-democracy". everything is fake on the left.
  Israeli government gets huge money from the gas in the sea as royalty and tax and leftists want to get it in their hands and use it to establish full control of people and activities in a non-democracy way and with the support of the existing non-democrats judicial system and with one-sided national prosecution (lots of evidence on their worse activities in any western country) and with biased media and support of some police officers. Netanyahu's government just trying to correct this judicial system to be democratic (without a "revolution" as leftists said).
 -Everyone opposite the government does any unreasonable action in his hand to make a political coup. We have a long list of evidence to show that every campaign that the opposition did have no basic base, and all are one big lie, with brainwashing and dirty politics for one thing only- to make a political coup and get the big money from the gas in the sea, even so, the leftists were against drilling it, per their ideology and old campaign. It is based on facts, evidence, and references with no ideology here.
 –Supreme court in Israeli Judicial system ignored the law to modify and cancel Parliament official laws, as described by Judge Haran Feinstein on interview (in Hebrew, for reference) :   summary of interview: Judge Haran Feinstein shows there is a clear law in which only the Knesset can invalidate any law, including a fundamental law, in a sharp and clear interview: https://www.youtube.com/watch?v=LxHZSwK0F0I
 https://youtube.com/watch?v=bPmPPMOdI0s&feature=share      –In the video – Kobi Richter (Billionaire) is in favor of an uncompromising war of attrition and reveals that the purpose of the demonstrations is to overthrow the government by force and weaken the security and the economy.
 —https://youtube.com/watch?v=GLLzulAbaSc&feature=shared    —-   Former Israeli PM is calling for civilian war (Ehud Olmert was jailed for few years and have the Huzpah to call for civil war)
 —The biggest fake campaign in Israeli history is about the submarine purchasing with accusation on Netanyahu (of caurse):  https://www.youtube.com/watch?v=kaUbsuTiNyE Translation of summary (partial): True data from independent experts about the submarine deal – in the summary below and in the video – it is recommended to watch the video starting at minute fifteen —
In summary: Why was the Thyssenkrupp Shipyard chosen during the Rabin era (and not Netanyahu) – the reason: there was excellent work sharing and planning for many, many years – since the crocodile era – long before the purchase of the last submarines – and therefore the choice of Thyssenkrupf is correct and accepted by all Navy personnel without An exception – already in Dolphin the electrical system is improved and during the Eric Sharon period they decide to buy 2 improved submarines when in 2009 there is an order for two submarines to replace three very old ones (without AIP, pwith approval by Yaakov Amidror- head of the Malam) – and in 2009 Ehud Barak says in an official ceremony that "the sixth submarine that was ordered is a significant boost to security" – in practice – if we want to have four usable submarines and in regular activity – it is necessary to buy six submarines as was done and approved by Ehud Barak."…………………..
 —We have evidence that leftists support the Israeli Muslims in order to take over the Parliament (Knesset) and make a non-democratic coup. the leftists already signed an agreement with the Muslims and are obligated to pay them 15 Billion Dollars in order to get their support and control Israel on their false ideology. The political coup they are planning to do is like the 1917 Communist revolution in Russia, which is supported by the leftists in the world. facts only
= = = = =
 —on UN building in NYC, Israeli leftists already showed a fake huge visual  message about Netanyahu, without any reference, on 9-12-23
<
>
---